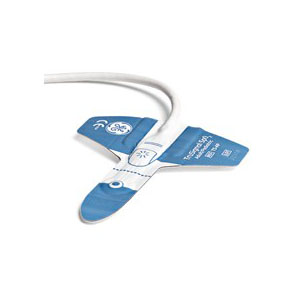 TruSignal SPO2 Adult/Pediatric (AP) Sensor - 25 pcs
TS-AP-25
Patient Monitoring

Pulse oximetry
Add to Wish List
Login To Shop
Login To Shop
Description:
Technical Specifications
TruSignal SPO2 AP Sensor
Adult/Pediatric SpO2 Adhesive Sensor, 0.3m, Single Use, 25 pcs
Product Type: Single Use
Quantity: 10 pcs
Technical Specification: Requires Interconnect Cable. Enables Surgical Pleth Index (SPI) Measurement When Used with the CARESCAPE* Modular Monitors with GE SpO2 Technology. To be Used for Adult Patients During General Anaesthesia.
Keywords:
Electrical Power Transmission
Sensors Electrical
Transducers
Sensor