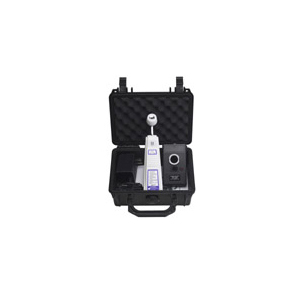 Calibration Verification Kit, Exergen
EX129003
Vital Signs Monitors

Vital Signs Monitors
Add to Wish List
Login To Shop
Login To Shop
Description:
Compatible Products
Calibration Verification Kit, Exergen
The calibration Verification kit allows the calibration of any Exergen thermometer to be verified in the hospital, on nursing floors, or in the field, conveniently, quickly, and accurately.


Power Source: 9-volt battery


Includes: A special master reference thermometer of the same model in use by the institution, a portable hand-held reference blackbody, a 9-volt battery for portable use, and a sealed virtually indestructible carrying case.
This part may be compatible with the following systems. You should check your owner's manual to confirm.