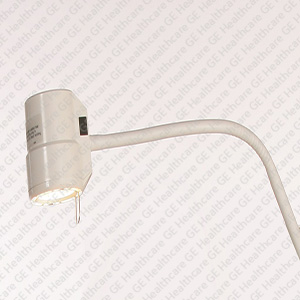 Giraffe Exam Light, UK Plug
6600-0832-802
Maternal-Infant Care
Add to Wish List
Login To Shop
Login To Shop
• Exam light is an examination light
• Exam light on Giraffe OmniBed and Incubator Carestation and legacy increases lighting for examens
Giraffe Exam Light is dimmable for appropriate lighting
• Product Features:
The Giraffe Exam Light is an AC-powered medical examination light to complement our infant-care product lines. The Exam Light facilitates patient observation.
- Intensity switch for high or low light intensity selection.
- Adjustable gooseneck positions light anywhere you need it.
• Technical Specifications:
- Can be used as a stand-alone device or can be mounted to any Ohmeda Medical unit equipped with dovetail rail system.
- Option available for plugging into recommended bed accessory outlet.
- The light has a rocker switch located on the transformer housing that allows it to be turned on (I) and off (O). Located next to the on/off switch is a dimmer rocker switch for selecting either a high or a low light intensity setting.
• Installation & Training:
For installation and Training, please refer to the operator's manual
• This product is adaptable with the following system:
- Giraffe Incubator Carestation & Legacy
- Giraffe OmniBed Carestation & Legacy
- Panda iRes
- Giraffe Warmer
- Medical unit equipped with dovetail rail system